Supercreator.ai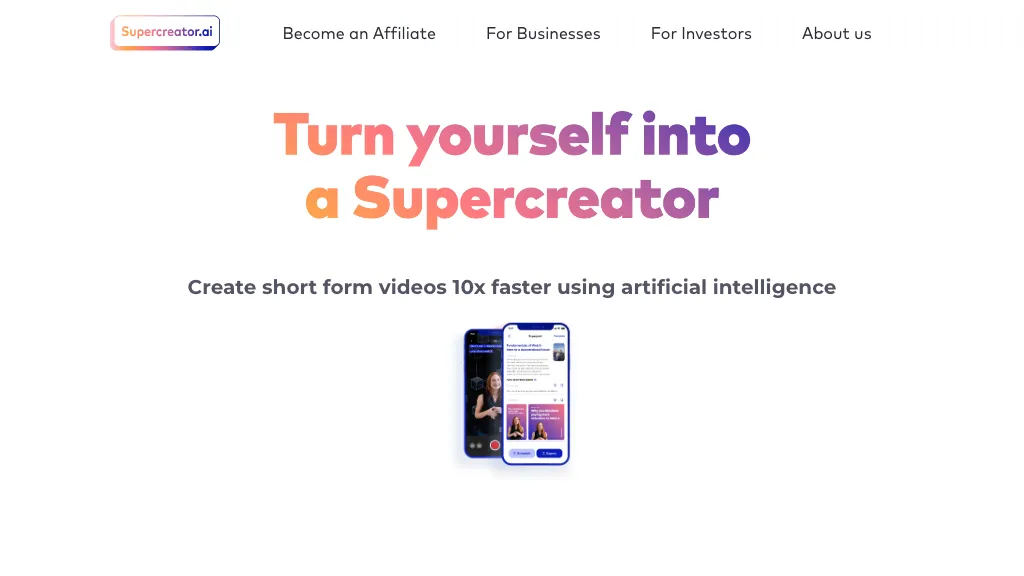 Visit Supercreator.ai's Site Save
What is Supercreator.ai? 0 0 ratings
Content creator App,It takes you from ideation to creation in minutes, allowing you to quickly and easily create original short videos for TikTok , Reels, Shorts, and more. It features a powerful AI video editor that suggests content ideas and automates the video creation process, making it easier to create videos quickly and efficiently. Supercreator also provides an analytics dashboard that gives you insights into your content performance and helps you optimize your strategy.
Supercreator.ai possible use cases:
Create engaging short videos for social media.
Automate video creation process.
Analyze content performance and optimize strategy.

How do you rate Supercreator.ai?
0 0 ratings
Breakdown 👇
Supercreator.ai is not rated yet, be the first to rate it
🔥
Create your account, save tools & stay updated
Receive a weekly digest of our handpicked top tools.
Unsubscribe anytime