Steppit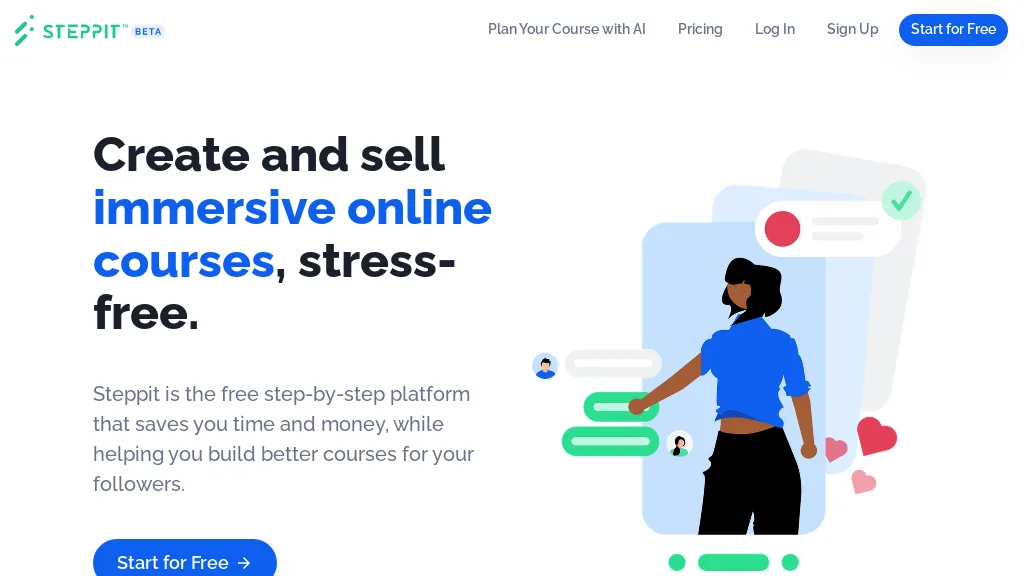 Visit Steppit's Site Save
Steppit is an AI-powered platform for creating and selling online courses.It simplifies course creation with a step-by-step process and provides AI assistance throughout.Users can create and sell unlimited courses without cost restrictions.

Key features include an AI-powered course planner, an easy-to-use course builder, premium content and private classes, interactive feedback and mentorship, branded channel customization, drip-feed content release, certificate rewards, and seamless payments through Stripe integration.

Steppit offers a free plan with the option to sell courses and a Pro plan for additional features.With Steppit, users can efficiently create and monetize engaging online courses while receiving AI support at every stage.
Steppit possible use cases:
Create and sell online courses with the help of AI.
Receive AI assistance in course planning to speed up the process of course creation.
Offer private classes and mentorship and sell them to your audience group.

🔥
Create your account, save tools & stay updated
Receive a weekly digest of our handpicked top tools.
Unsubscribe anytime