SalesMind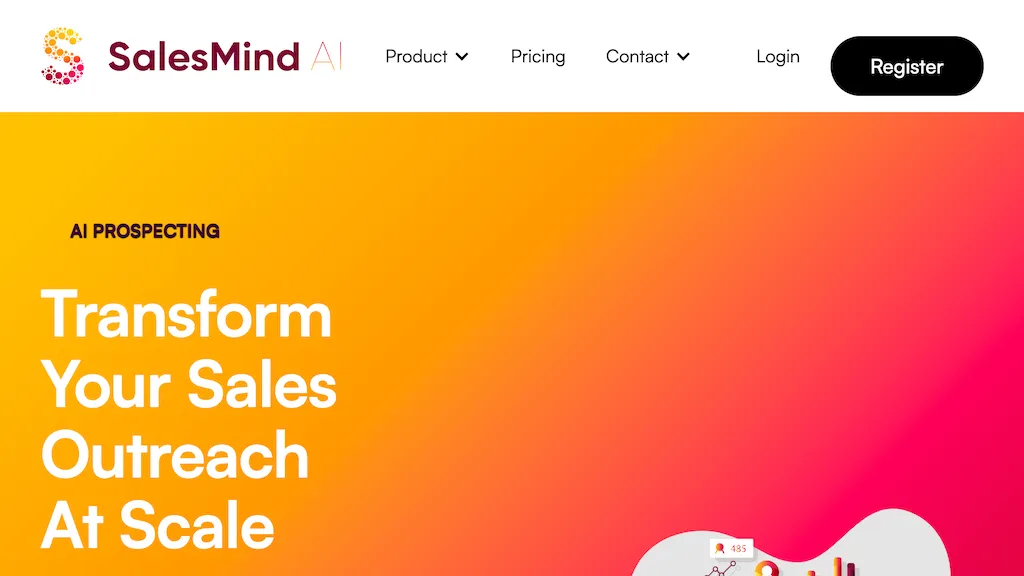 Salesmind AI is an AI tool for B2B sales that crafts personalized strategies and plans to win more prospects. It harnesses the power of AI to analyze and engage with qualified leads, automating prospecting, replying and deep prospect analysis for increased efficiency. It aligns and streamlines team strategies, delivers custom stories and handles project management, with a focus on eliminating bias and ensuring fair and explainable AI recruitment. Salesmind AI provides a unique and personal approach to each prospect by taking into consideration their individual traits, competencies, and company needs.
SalesMind possible use cases:
Automating prospecting and deep prospect analysis.
Streamlining team strategies and project management.
Delivering custom stories and ensuring fair and explainable AI recruitment.

How do you rate SalesMind?
🔥
Create your account, save tools & stay updated
Receive a weekly digest of our handpicked top tools.
Unsubscribe anytime