Rath by Kanarie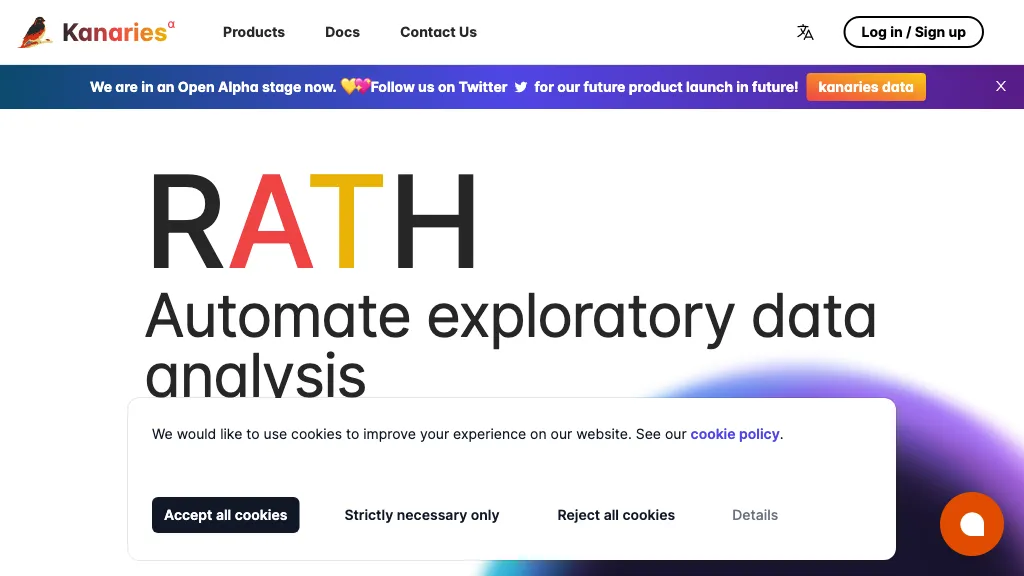 Visit Rath by Kanarie's Site Save
What is Rath by Kanarie? 5 0 ratings
Kanari AI is a data exploration tool that offers AI-powered automation for data analysis, visualization, and wrangling. It includes features such as Copilot data science and data preparation, as well as data painter and causation analysis. Kanari AI also offers an easy-to-use embeddable visual tool called Graph Walker for anywhere data visualization. Finally, the tool offers various resources including articles, tutorials, and documentation, and users can join the Kanari community for support and updates.
Rath by Kanarie possible use cases:
Automated data analysis and visualization.
Data preparation and wrangling.
Causation analysis and insights generation.

How do you rate Rath by Kanarie?
5 0 ratings
Breakdown 👇
Rath by Kanarie is not rated yet, be the first to rate it
🔥
Create your account, save tools & stay updated
Receive a weekly digest of our handpicked top tools.
Unsubscribe anytime