Pix2Pix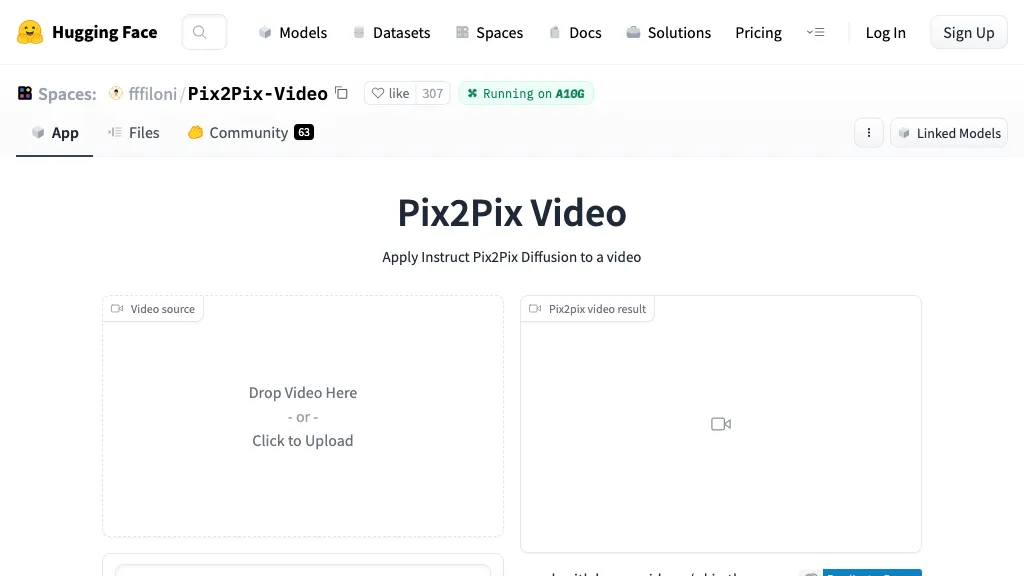 Visit Pix2Pix's Site Save
The Hug Face AI tool is a community-driven platform designed to build the future of AI. It offers a model dataset, space for documentation solutions, and an API for inference. Users can also contribute to the platform, access expert acceleration programs, and explore brand assets, job opportunities, and resources. Additionally, the platform has an active blog, forum, and newsletter, and maintains a presence on social media platforms.
Pix2Pix possible use cases:
Build AI models with Hugging Face dataset and API.
Contribute to Hugging Face community and access expert programs.
Stay updated on AI news and resources through Hugging Face blog and social media.

5 0 ratings
Breakdown 👇
Pix2Pix is not rated yet, be the first to rate it
🔥
Create your account, save tools & stay updated
Receive a weekly digest of our handpicked top tools.
Unsubscribe anytime