PerfectEssayWriterAI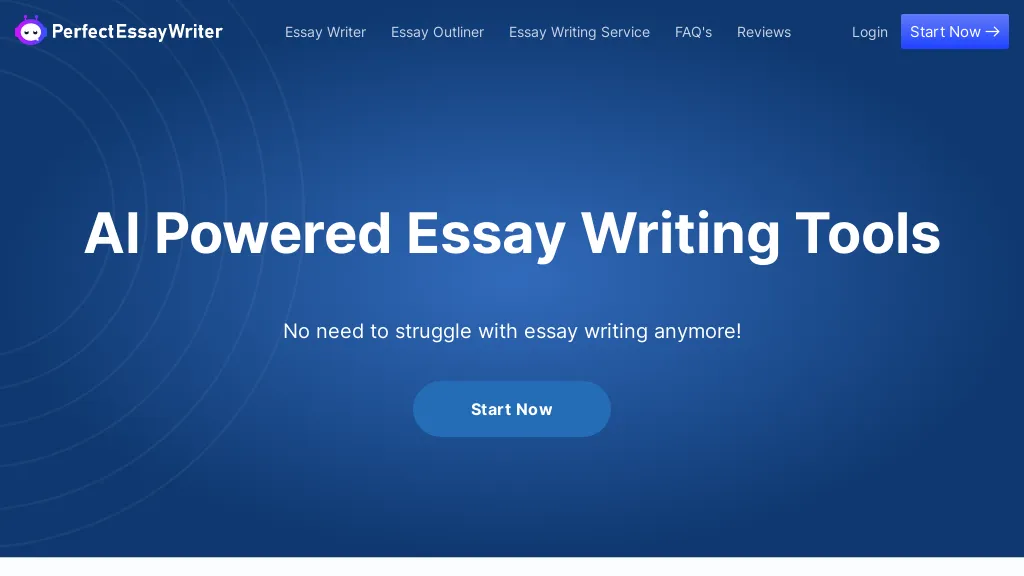 Visit PerfectEssayWriterAI's Site Save
What is PerfectEssayWriterAI? 5 1 ratings
The AI Essay Writer is an AI-powered writing tool designed to assist students in generating high-quality essays quickly and easily. It offers a range of tools, including an essay writer, outline generator, citation generator, topic generator, thesis statement generator, and grammar and style checker. The tool uses natural language processing and machine learning to adapt to a student's unique writing style and requirements, delivering personalized and accurate results. The AI-powered writing tools are designed to streamline the writing process, saving students valuable time and effort. The tool emphasizes personalized assistance, efficient workflow, accuracy and consistency, continuous improvement, and a user-friendly interface to help students achieve academic success.
PerfectEssayWriterAI possible use cases:
Assisting students in generating high-quality essays.
Streamlining the writing process for students.
Providing personalized assistance and accurate results.

How do you rate PerfectEssayWriterAI?
🔥
Create your account, save tools & stay updated
Receive a weekly digest of our handpicked top tools.
Unsubscribe anytime