PDF AI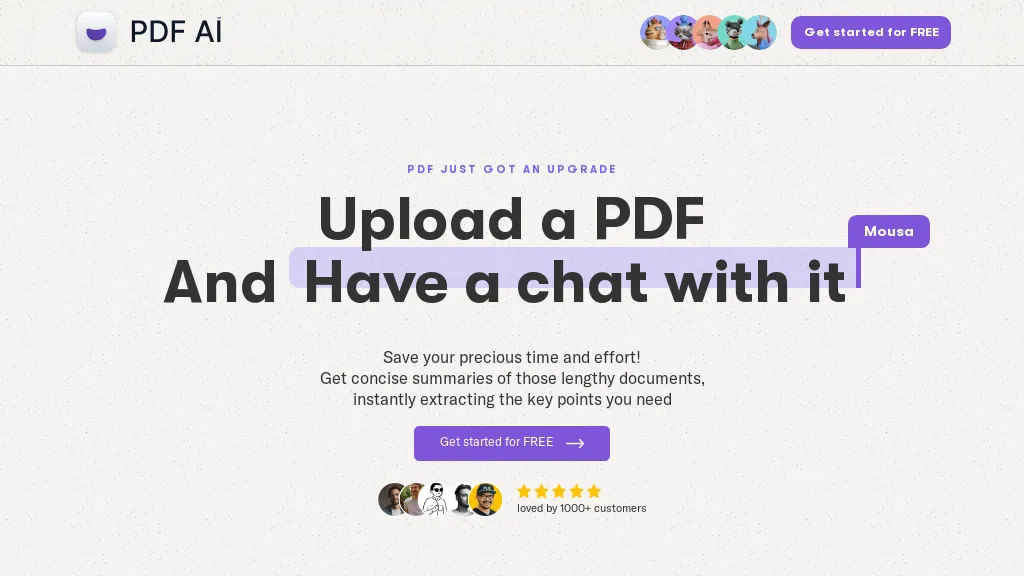 Visit PDF AI's Site Save
With PDF AI, you can save time and effort by chatting with your PDF documents, whether they are legal forms or academic papers. It also supports getting concise summaries of lengthy documents.This tool instantly extracts key points from PDFs, making complex terms and concepts simple and easy to understand.

Additionally, you can get instant explanations and definitions of confusing terms, acronyms, and concepts right within your document.Uploading a PDF is easy with a simple drag and drop interface and you can start chatting and interacting with your docs right away.

PDF AI can also help you navigate through sections, jump to specific pages, and locate relevant information within your documents, making it useful for financial documents, legal documents, academic papers, and scientific papers.
PDF AI possible use cases:
Financial document analysis via easy Q&A.
Legal document review quickly.
Academic paper summarization and key points extraction.

🔥
Create your account, save tools & stay updated
Receive a weekly digest of our handpicked top tools.
Unsubscribe anytime