Nexus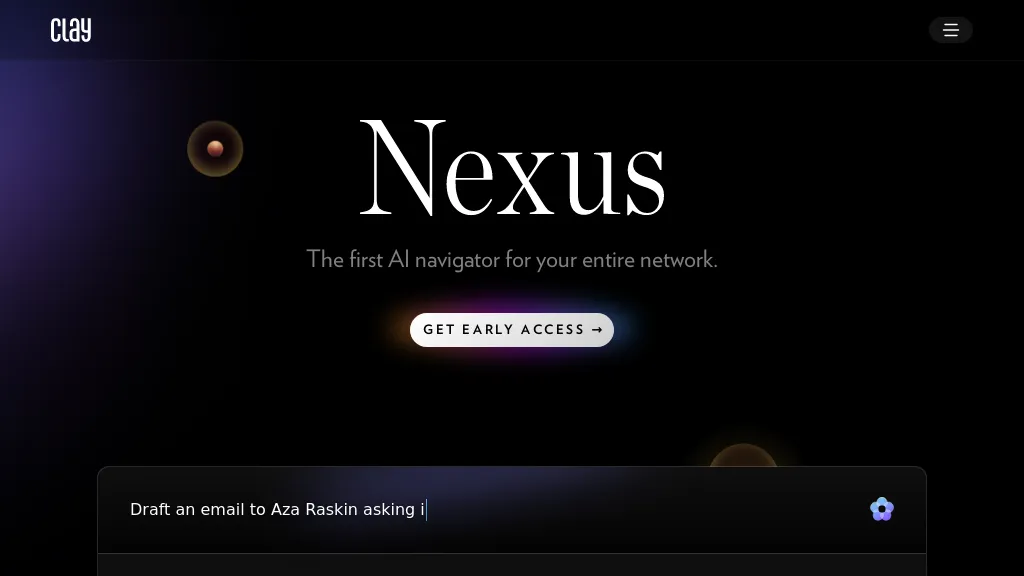 Visit Nexus's Site Save
Nexus is the first AI navigator designed to assist users in navigating their entire network. It combines the power of Clay's artificial intelligence to provide answers and insights related to users' network relationships. Nexus possesses comprehensive contextual knowledge and can offer assistance with reconnecting, crafting outreach emails, and suggesting personalized gift ideas. Whether users are salespeople, freelancers, or small-business owners, Nexus helps save time by finding the right contacts, identifying opportunities, facilitating introductions, and organizing events. Nexus aims to redefine networking by offering users a glimpse into the future of efficient and effective relationship management.
Nexus possible use cases:
Find and connect with relevant contacts.
Craft personalized outreach emails.
Organize networking events.

5 0 ratings
Breakdown 👇
Nexus is not rated yet, be the first to rate it
Featured Tools 🌟
✉️ Newsletter
Stay up to date with AI news, updates, discounts and more!
🔥
Create your account, save tools & stay updated
Receive a weekly digest of our handpicked top tools.
Unsubscribe anytime