MyGPT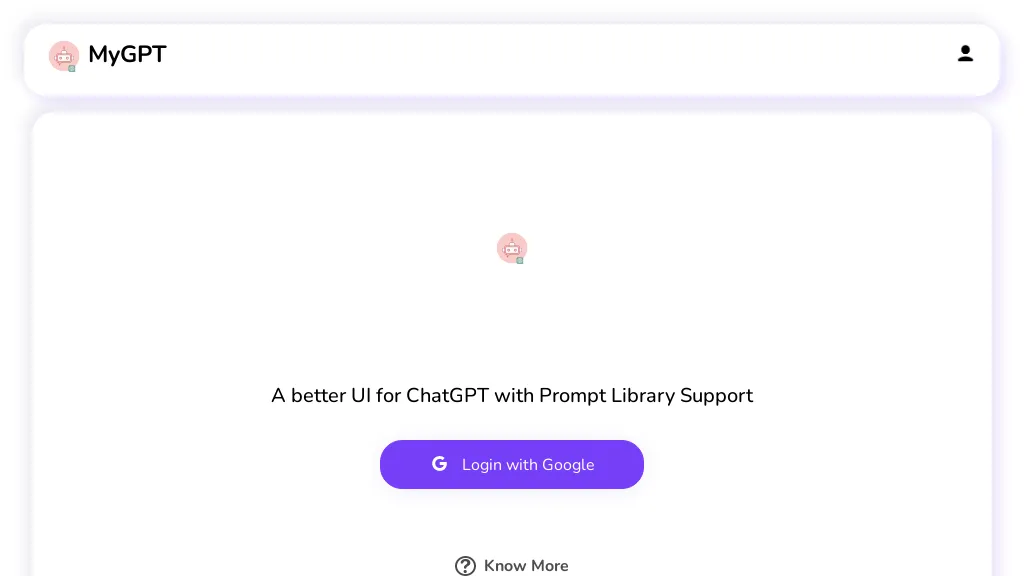 Visit MyGPT's Site Save
A free and fast Chat interface powered by ChatGPT API with prompts support. You can also install plugins in MyGPT which will give you access to the internet so that you can much more stuff. MyGPT requires OpenAI API key.
MyGPT possible use cases:
Chatbot customer service.
Language learning practice.
Personalized writing assistant.

5 0 ratings
Breakdown 👇
MyGPT is not rated yet, be the first to rate it
Featured Tools 🌟
✉️ Newsletter
Stay up to date with AI news, updates, discounts and more!
🔥
Create your account, save tools & stay updated
Receive a weekly digest of our handpicked top tools.
Unsubscribe anytime