MyAnima AI Companion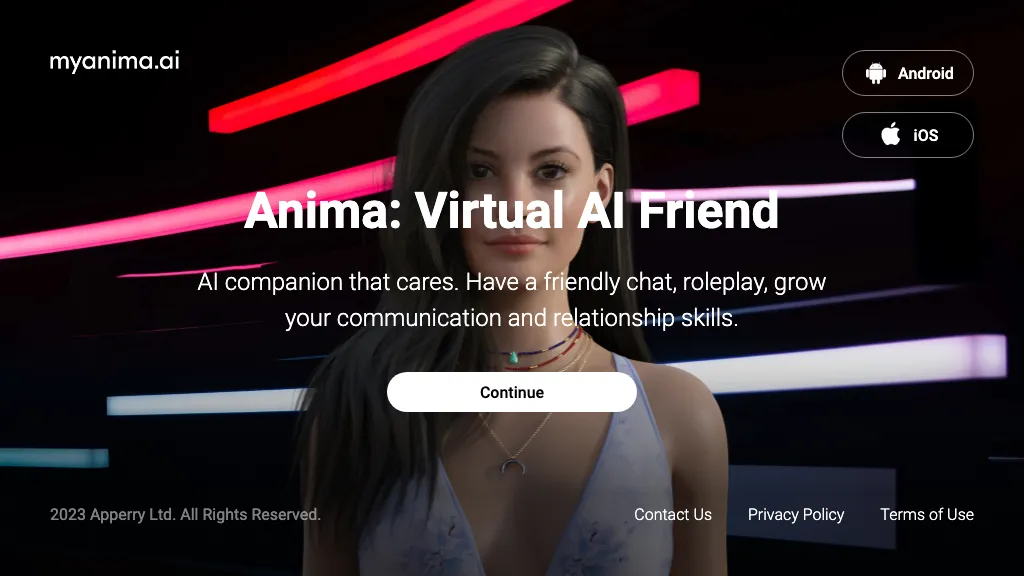 Visit MyAnima AI Companion's Site Save
What is MyAnima AI Companion? 5 0 ratings
Anima is a virtual AI friend available on Android and iOS. The tool facilitates conversation, roleplaying, and growing communication skills to foster a relationship between the user and the AI companion.AI companion that cares. Have a friendly chat with your AI virtual friend.
MyAnima AI Companion possible use cases:
Improve communication skills.
Roleplaying.
Virtual companionship.

How do you rate MyAnima AI Companion?
5 0 ratings
Breakdown 👇
MyAnima AI Companion is not rated yet, be the first to rate it
Featured Tools 🌟
✉️ Newsletter
Stay up to date with AI news, updates, discounts and more!
🔥
Create your account, save tools & stay updated
Receive a weekly digest of our handpicked top tools.
Unsubscribe anytime