Meetshepherd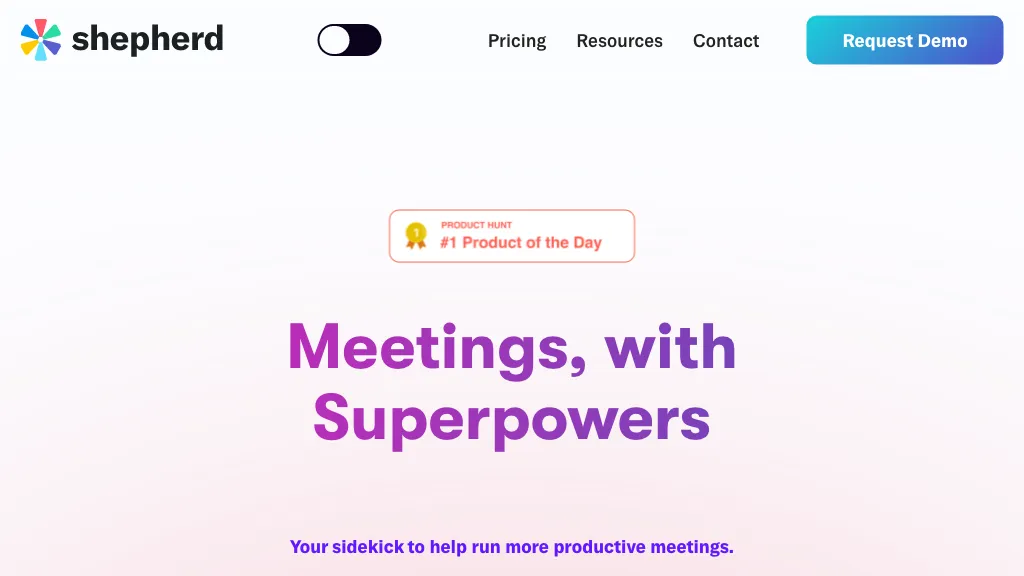 Visit Meetshepherd's Site Save
Shepherd is a collaboration app that helps companies leverage the power of synchronous and asynchronous work to keep their future work on track. With integrations with Google Calendar and video conferencing, Shepherd's sidebar makes it easy for teams to plan and manage product meetings without leaving their video call. Users can easily create and add agenda templates, take notes, assign tasks and collaborate with their team in real-time. Shepherd has features such as a scratchpad, keyboard shortcuts, app integrations, and a hub that allows users to keep track of their tasks and notifications.
Meetshepherd possible use cases:
Plan and manage product meetings with agenda templates and task assignments..
Collaborate with team members in real-time using the scratchpad and keyboard shortcuts..
Keep track of tasks and notifications using the hub feature..

How do you rate Meetshepherd?
5 0 ratings
Breakdown 👇
Meetshepherd is not rated yet, be the first to rate it
🔥
Create your account, save tools & stay updated
Receive a weekly digest of our handpicked top tools.
Unsubscribe anytime