Localy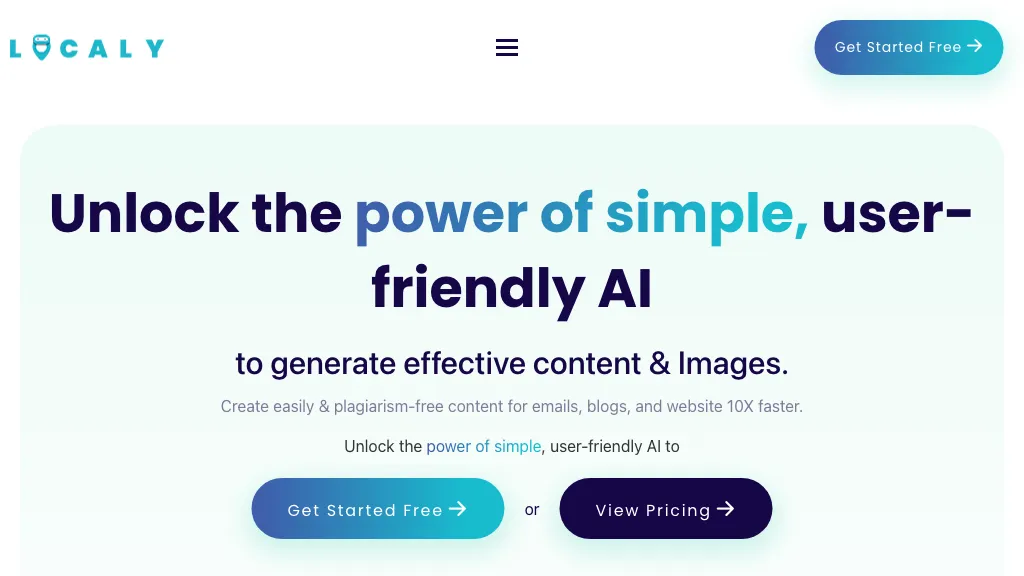 Visit Localy's Site Save
Localy, a platform that allows you to generate content in different forms and it provides different AI tools under one roof. With tools like AI Chat, AI Images, AI Voiceover, AI Code, and AI Speech-to-Text, Home offers a range of tools to transform your ideas into visual masterpieces, transcribe with precision and efficiency, and elevate your content with natural, expressive speech.

You can also write blog posts with SEO optimization, generate social media posts, humanize text and much more.
Localy possible use cases:
Generate SEO-optimized clickbait titles.
Generate engaging paragraphs for efficient communication.
Streamline responses to customer inquiries and emails.
Produce indistinguishable articles for blogs or business websites.
Craft intriguing introductions for blog articles.

5 0 ratings
Breakdown 👇
Localy is not rated yet, be the first to rate it
🔥
Create your account, save tools & stay updated
Receive a weekly digest of our handpicked top tools.
Unsubscribe anytime