LogicBalls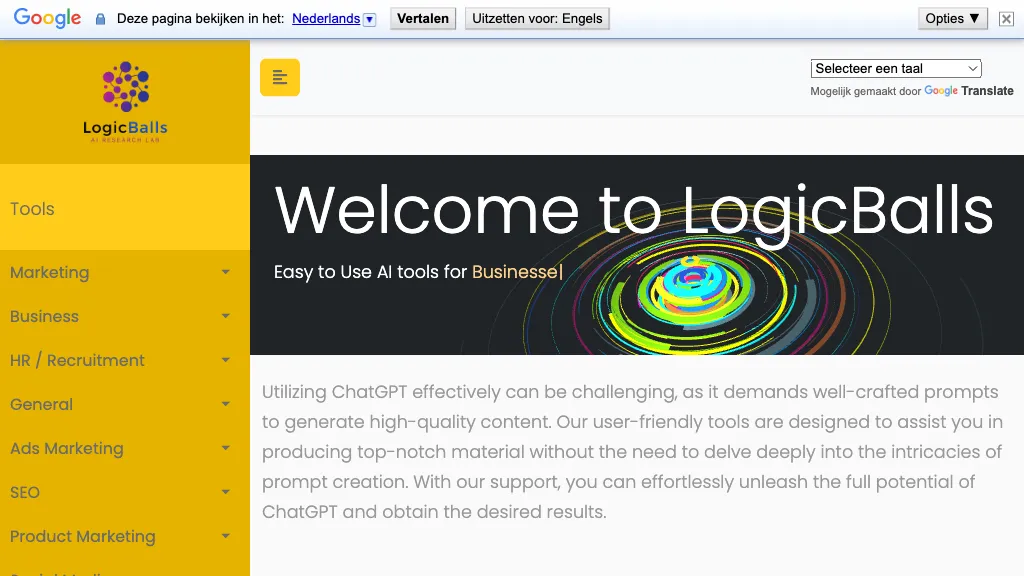 Discover a seamless all-in-one AI content generation tool, designed to simplify content creation with an intuitive interface, effortlessly producing high-quality, engaging material.
LogicBalls possible use cases:
Generate catchy headlines for your blog posts.
Improve sentence structure in email writing.
Create Ads copy for linkedin or facebook Ads.

How do you rate LogicBalls?
4.5 3 ratings
Breakdown 👇
🔥
Create your account, save tools & stay updated
Receive a weekly digest of our handpicked top tools.
Unsubscribe anytime