LessEffort.io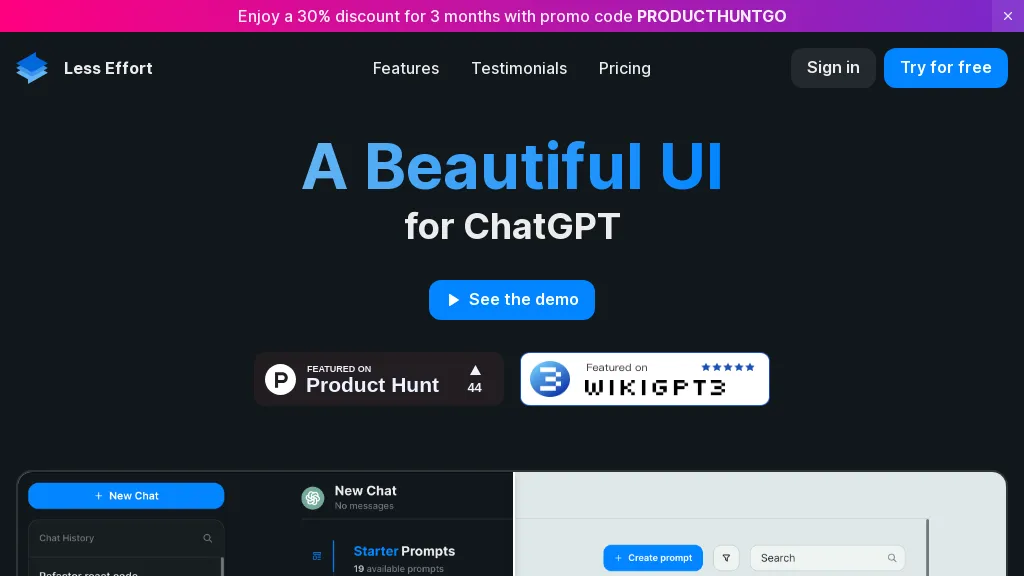 Visit LessEffort.io's Site Save
What is LessEffort.io? 5 0 ratings
Lesseffort Chat App enhances your AI assistant experience with a beautiful UI powered by GPT. Customize the app's appearance to match your personal preference and create prompts for accurate and relevant responses.

Easily share conversations, collaborate, and seek feedback with shareable links. Save important messages for valuable insights and personalize the AI assistant's tone and language style.

Stay informed about openAI API usage and much more. Elevate your AI assistant experience and streamline GPT interactions with Lesseffort AI's user-friendly features.

How do you rate LessEffort.io?
5 0 ratings
Breakdown 👇
LessEffort.io is not rated yet, be the first to rate it
Featured Tools 🌟
✉️ Newsletter
Stay up to date with AI news, updates, discounts and more!
🔥
Create your account, save tools & stay updated
Receive a weekly digest of our handpicked top tools.
Unsubscribe anytime