Langame card game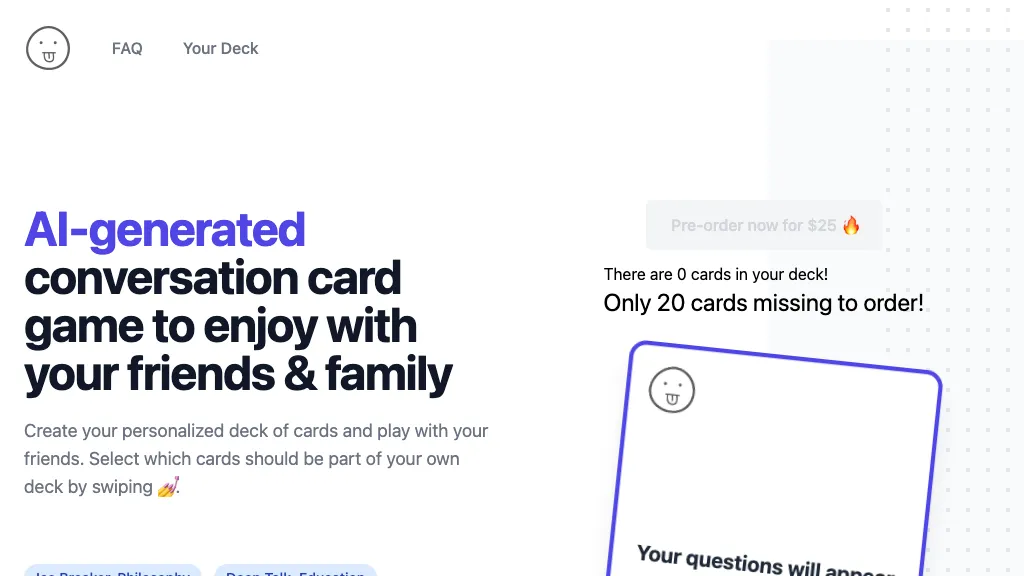 Visit Langame card game's Site Save
What is Langame card game? 5 0 ratings
The AI tool is a conversational card game for playing with friends and family. Users can select cards from their deck and swipe to play. The deck includes themes such as icebreaker, philosophy, deep talk, education, self-exploration, relationship, entrepreneurship, science, and startup. A set of 20 cards is missing from the deck, which can be pre-ordered for $25. An undo option is available for any questions asked during the game.
Langame card game possible use cases:
Break the ice at social events.
Bonding activity for families.
Team building exercise for coworkers.

How do you rate Langame card game?
5 0 ratings
Breakdown 👇
Langame card game is not rated yet, be the first to rate it
🔥
Create your account, save tools & stay updated
Receive a weekly digest of our handpicked top tools.
Unsubscribe anytime