Kwirk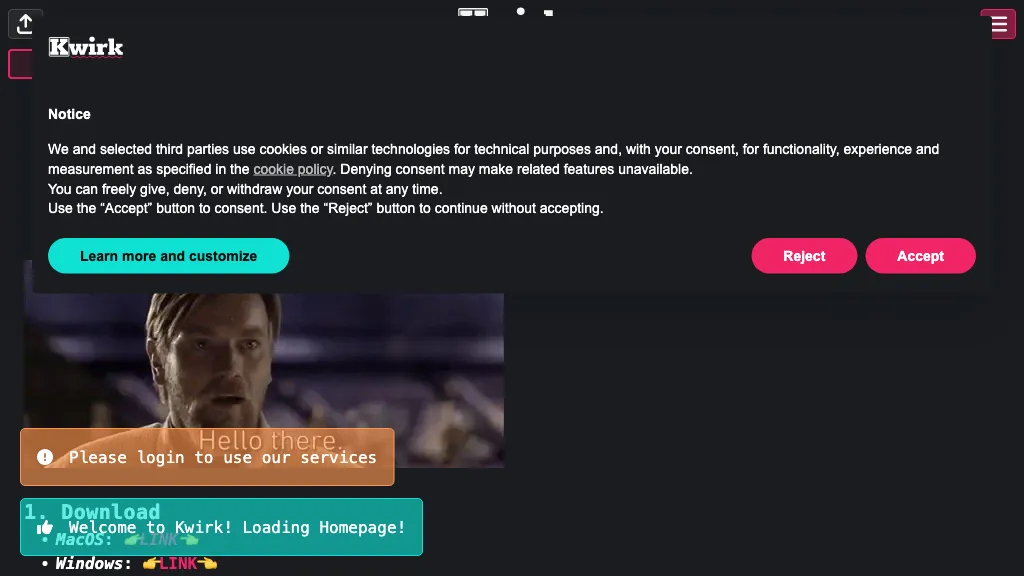 Visit Kwirk's Site Save
Kwirk.io is a free AI tool for text editing that offers a wide range of features to improve text, including select text interpretation, summarization, and correction. It can integrate with chatbots and GPT text applications. Users can ask Kwirk for assistance and receive AI coaching. While AI is not always right, Kwirk aims to improve its performance continually. Kwirk supports English users and can translate into other languages, but actual content (AI) supports many languages.
Kwirk possible use cases:
Improve text accuracy and readability.
Integrate with chatbots and GPT text applications.
Receive AI coaching for writing improvement.

5 0 ratings
Breakdown 👇
Kwirk is not rated yet, be the first to rate it
Featured Tools 🌟
✉️ Newsletter
Stay up to date with AI news, updates, discounts and more!
🔥
Create your account, save tools & stay updated
Receive a weekly digest of our handpicked top tools.
Unsubscribe anytime