Jrnylist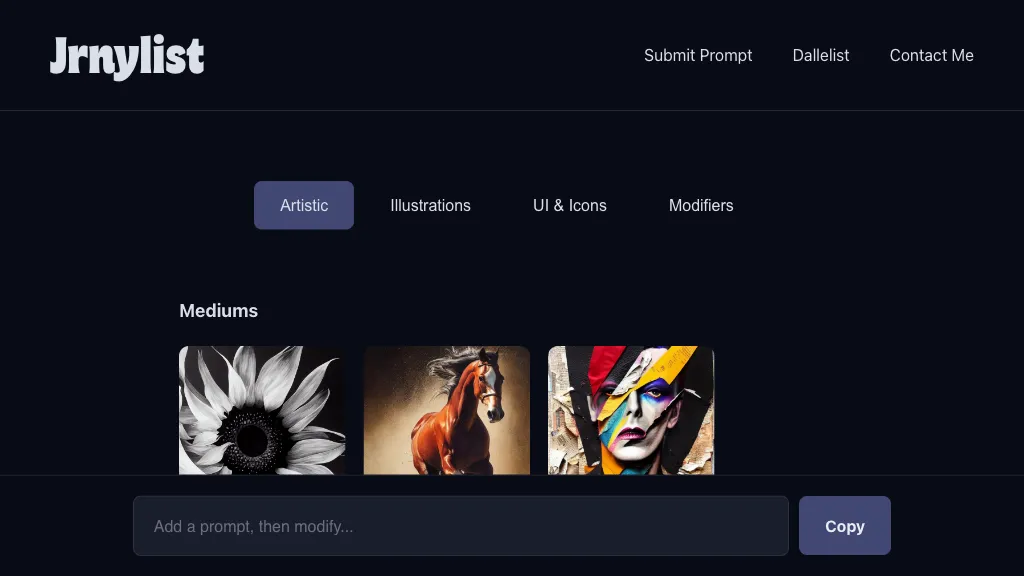 jrnylist is an AI tool that helps prompt ideas and suggestions for creativity and artistic expression. It offers various mediums such as oil painting, vector art, and mix media for users to explore, along with modifiers and artistic illustrations. Additionally, jrnylist suggests prompts for users during their creative process or mid-journey. It also offers a range of subjects, including portraits, landscapes, and environment art.
Jrnylist possible use cases:
Generate ideas for art projects.
Prompt creativity during a creative block.
Explore new mediums and techniques.

How do you rate Jrnylist?
5 0 ratings
Breakdown 👇
Jrnylist is not rated yet, be the first to rate it
🔥
Create your account, save tools & stay updated
Receive a weekly digest of our handpicked top tools.
Unsubscribe anytime