InstantArt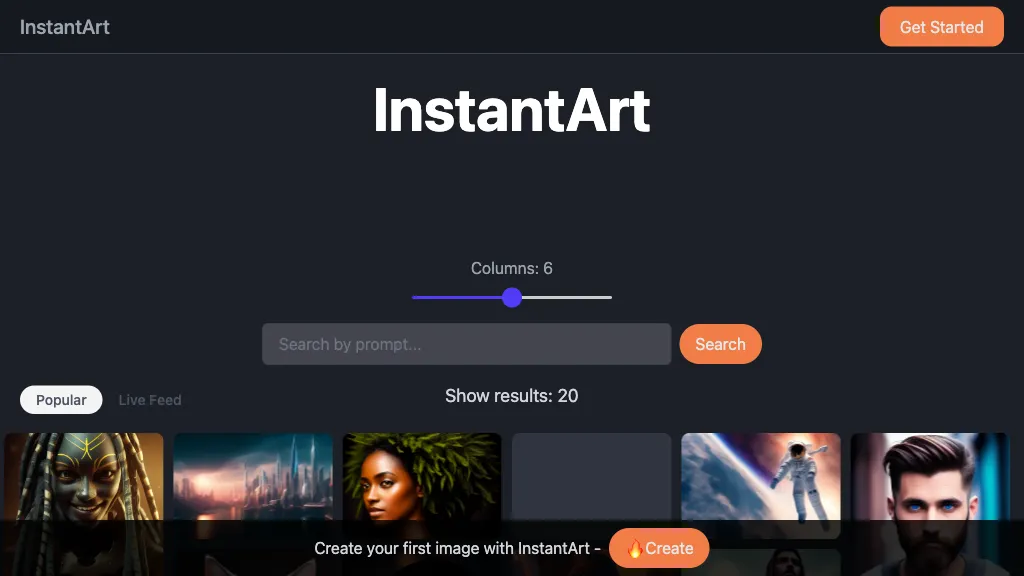 InstantArt.io is an AI-powered platform for creating free and unlimited art in seconds . It uses a wide range of fine-tuned models to generate high-quality digital images based on user inputs, allowing users to create artwork quickly and easily. InstantArt.io also offers a wide range of tools and features, such as being able to upload and share images, customize parameters, and browse a library of user-generated art.
InstantArt possible use cases:
Create unique digital art quickly and easily.
Generate art for social media posts or websites.
Explore and customize a library of user-generated art.

How do you rate InstantArt?
0 0 ratings
Breakdown 👇
InstantArt is not rated yet, be the first to rate it
🔥
Create your account, save tools & stay updated
Receive a weekly digest of our handpicked top tools.
Unsubscribe anytime