Image Cleaner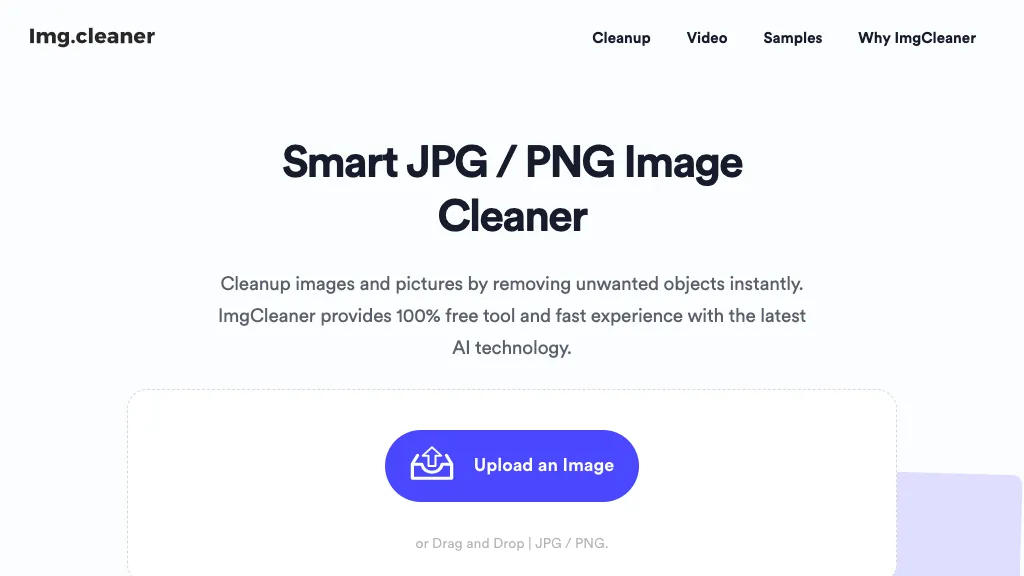 Visit Image Cleaner's Site Save
What is Image Cleaner? 0 0 ratings
Imgcleaner is a free AI-powered tool for cleaning up pictures and images. Users can upload any JPG or PNG image, and simply drag and drop it into the tool for a fast and seamless object removal experience. The tool can remove unwanted objects, people, scratches, graffiti, and watermarks in just seconds, and is ideal for commercial use or personal photo retouching. It is 100% free to use and protects privacy, with no subscriptions or payments required. Users can compare the tool's results to other object removal tools and see for themselves its advanced capabilities.
Image Cleaner possible use cases:
Commercial image editing.
Personal photo retouching.
Social media image cleanup.

How do you rate Image Cleaner?
0 0 ratings
Breakdown 👇
Image Cleaner is not rated yet, be the first to rate it
🔥
Create your account, save tools & stay updated
Receive a weekly digest of our handpicked top tools.
Unsubscribe anytime