Dashworks for Slack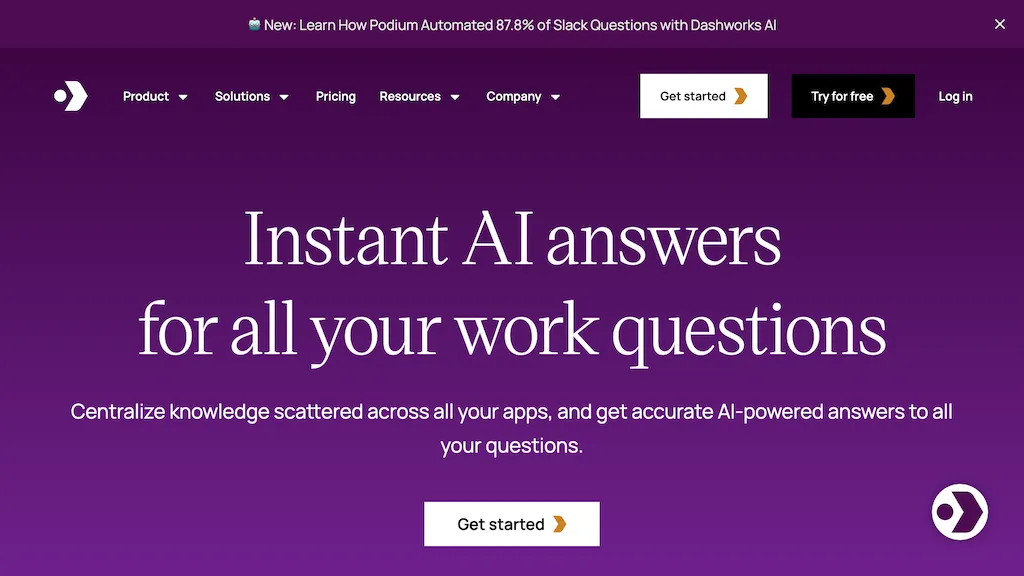 Visit Dashworks for Slack's Site Save
What is Dashworks for Slack? 5 0 ratings
Dashwork is an AI search tool designed to assist team members in answering questions related to products, custom topics, and internal policies. It connects to a variety of data sources and integrates with popular apps like Slack, Jira, and Github. Dashworks answers your team's questions in Slack with accurate and helpful information buried in your wikis, conversations, and other work apps.
Dashworks for Slack possible use cases:
Quickly find product information.
Answer internal policy questions.
Reduce workload for customer support.

How do you rate Dashworks for Slack?
5 0 ratings
Breakdown 👇
Dashworks for Slack is not rated yet, be the first to rate it
🔥
Create your account, save tools & stay updated
Receive a weekly digest of our handpicked top tools.
Unsubscribe anytime