Creatus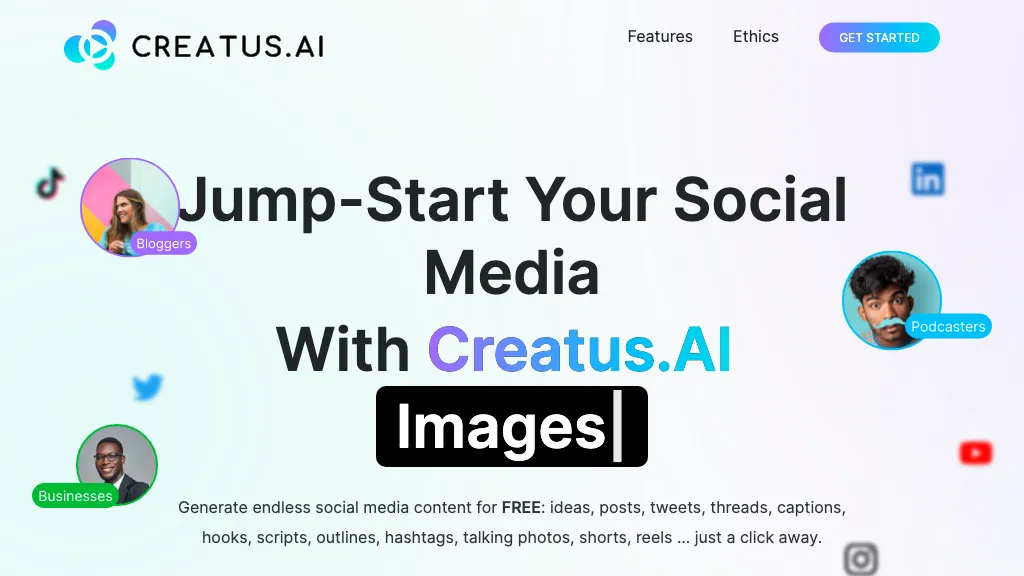 Visit Creatus's Site Save
Creatus.ai is an AI tool that generates endless social media content for free, including text, images, and videos. It offers features such as text-to-video, avatar creation, and AI chatbot. The tool helps users maximize their social media potential by generating top-performing copies and analyzing their performance data. Creatus.ai simplifies the content creation process and offers a one-stop solution for content creation and sharing.
Creatus possible use cases:
Maximizing social media potential.
Simplifying content creation.
Analyzing performance data.

5 0 ratings
Breakdown 👇
Creatus is not rated yet, be the first to rate it
Featured Tools 🌟
✉️ Newsletter
Stay up to date with AI news, updates, discounts and more!
🔥
Create your account, save tools & stay updated
Receive a weekly digest of our handpicked top tools.
Unsubscribe anytime