Crabo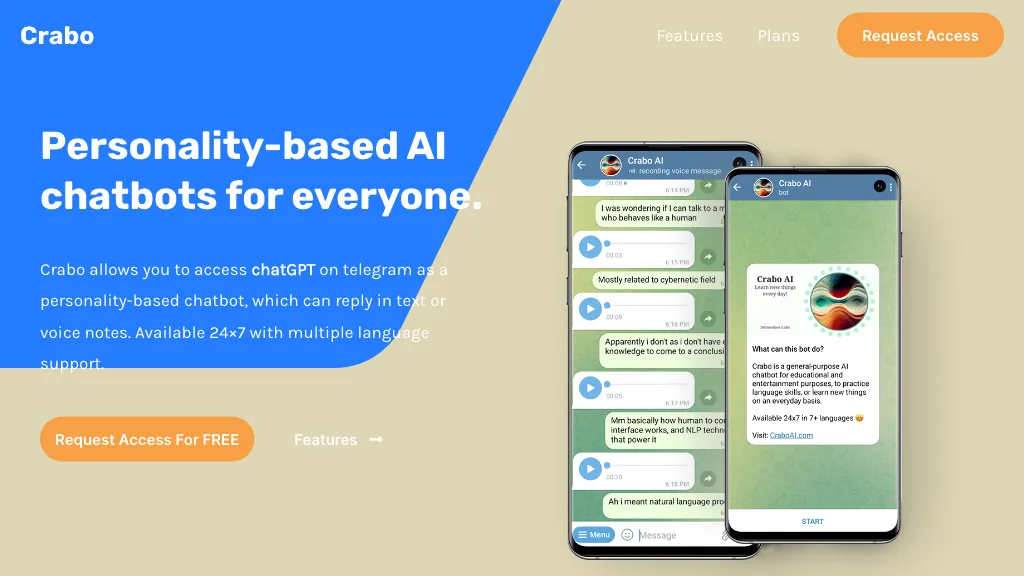 Visit Crabo's Site Save
Crabo is a personality-based chatbot powered by chatGPT. It can reply to text and voice messages in multiple languages and is available 24/7. It has toggleable memory control and quick support for bug fixes and feedback. Crabo is free to request access to and uses GPT-3.5 and Davinci engines/models.
Crabo possible use cases:
Customer support.
Language translation.
Personal assistant.

5 0 ratings
Breakdown 👇
Crabo is not rated yet, be the first to rate it
Featured Tools 🌟
✉️ Newsletter
Stay up to date with AI news, updates, discounts and more!
🔥
Create your account, save tools & stay updated
Receive a weekly digest of our handpicked top tools.
Unsubscribe anytime