CoolAIid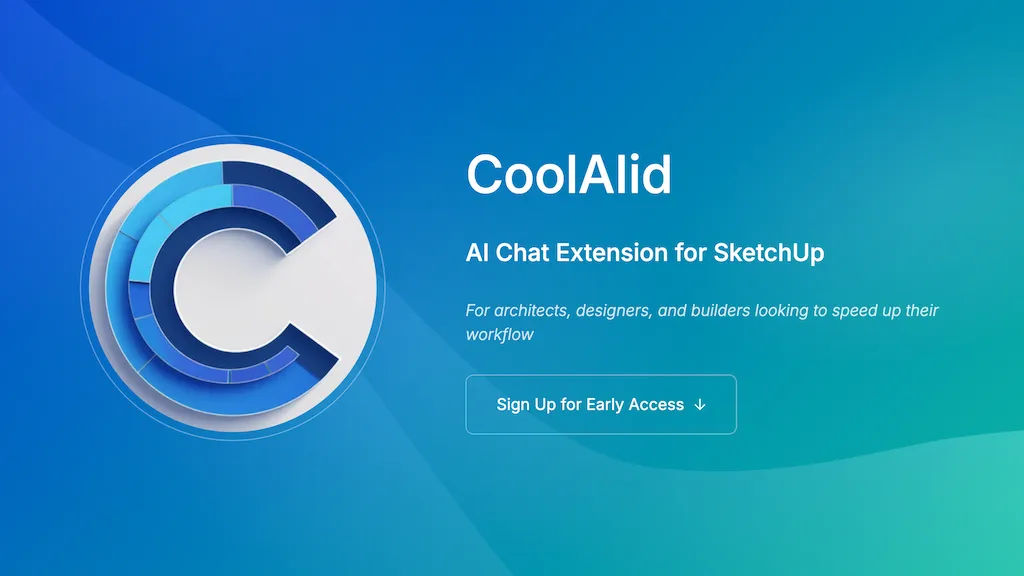 Coolaiid is an AI-based tool for interior design ideas that generates unique and personalized ideas for various rooms in a house. It offers over 20 different styles to choose from, including modern and rustic. The tool helps users to control every detail of the rendering, making it easy to draw from a photo or sketch. It also offers a pro-version with the latest rendering capabilities.
CoolAIid possible use cases:
Quickly generate unique design ideas for a room.
Easily visualize design changes before making them.
Create professional-grade renderings for clients.

How do you rate CoolAIid?
0 0 ratings
Breakdown 👇
CoolAIid is not rated yet, be the first to rate it
🔥
Create your account, save tools & stay updated
Receive a weekly digest of our handpicked top tools.
Unsubscribe anytime