Contlo Ai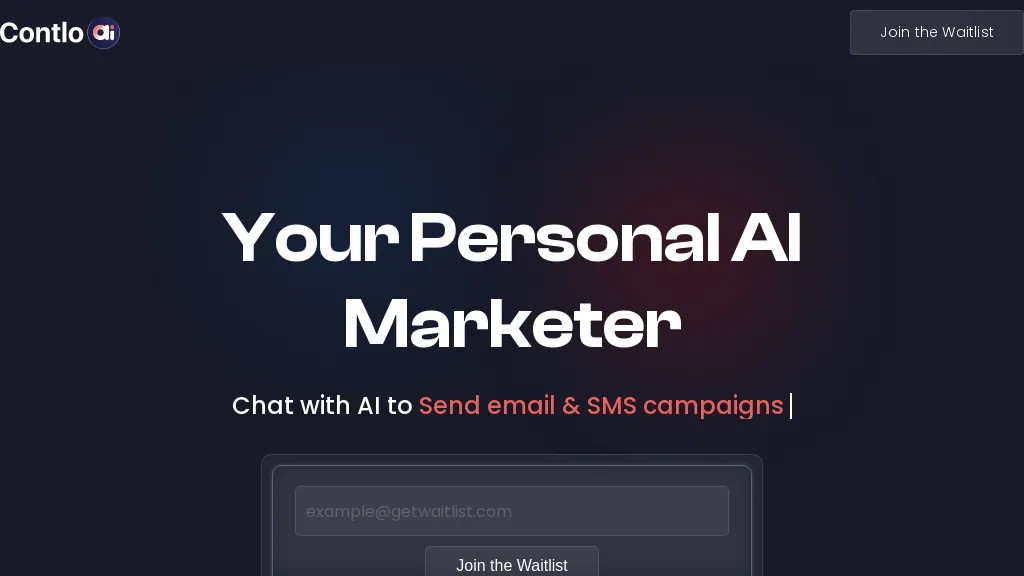 Contlo.ai is an all-in-one AI marketing platform. With a conversational UI, you can manage all your marketing needs through a single chat interface - powered by your brand's own intelligence.
Contlo Ai Highlights:
1.Send Email and SMS campaigns via chat - Our AI assists you in end-to-end campaign management and A/B testing while you sit back and relax.
2.Create customer segments in plain English - Adopt a brand new "what you type is what you get" approach to simplify audience management.
3.Get deep insights with just a prompt - Predict winning creatives, channels, and much more by understanding your audience like never before. No more clunky analytics tools.
4.Run ads and post on Social Media - Manage everything from designing creatives for multiple platforms to performance marketing in a single chat.
5.Write SEO-optimized blogs and marketing copies - Create long-form content and post it directly on your CMS.
Contlo Ai possible use cases:
Manage social media campaigns.
Automate email marketing.
Analyze customer data.

How do you rate Contlo Ai?
5 0 ratings
Breakdown 👇
Contlo Ai is not rated yet, be the first to rate it
Featured Tools 🌟
✉️ Newsletter
Stay up to date with AI news, updates, discounts and more!
🔥
Create your account, save tools & stay updated
Receive a weekly digest of our handpicked top tools.
Unsubscribe anytime