ComfyUI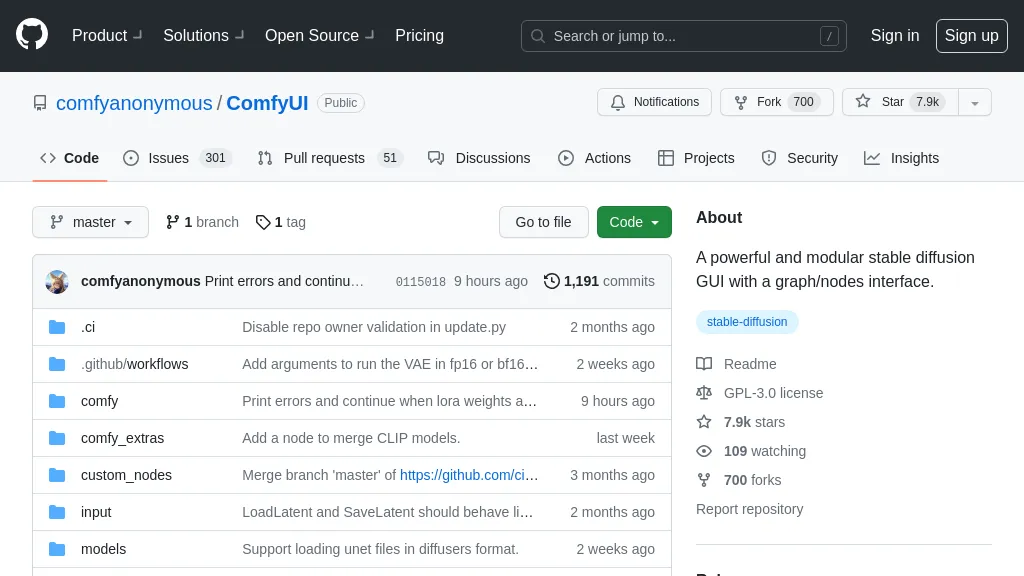 Visit ComfyUI's Site Save
GitHub - comfyanonymous/ComfyUI: A powerful and modular stable diffusion GUI with a graph/nodes interface.This ui will let you design and execute advanced stable diffusion pipelines using a graph/nodes/flowchart based interface. For some workflow examples and see what ComfyUI can do you can check out the github repo for the tool.
ComfyUI possible use cases:
Create stable diffusion workflows.
Automate art creations with stable diffusion.

5 0 ratings
Breakdown 👇
ComfyUI is not rated yet, be the first to rate it
🔥
Create your account, save tools & stay updated
Receive a weekly digest of our handpicked top tools.
Unsubscribe anytime