Cluc.io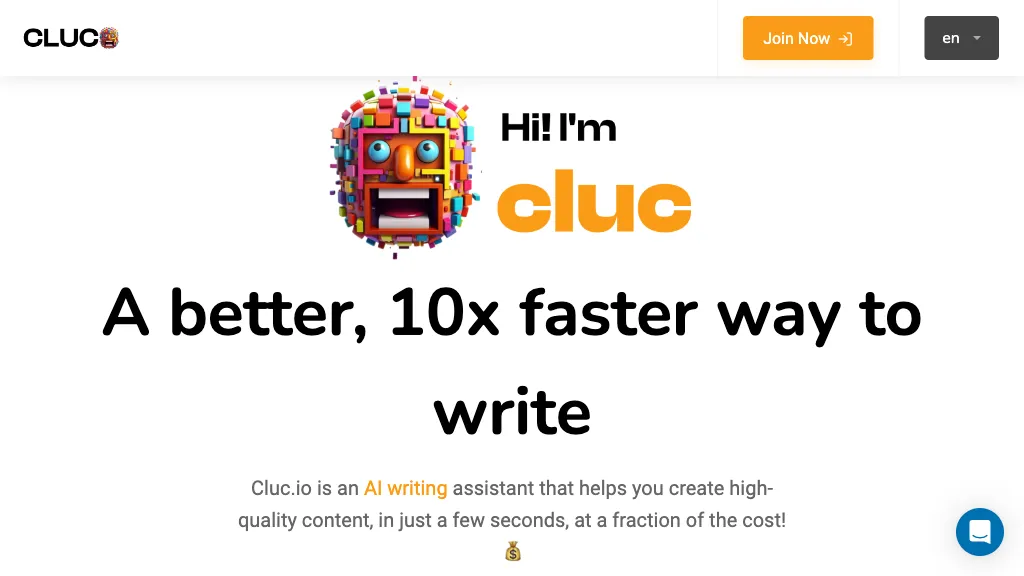 Visit Cluc.io's Site Save
Cluc.io is a website that helps you create SEO-optimized and unique content for your blogs, ads, emails, and website in a faster and more efficient way. With Cluc.io, you can save hours of work and 10X your content creation process.

With Cluc.io users can create high-quality and SEO-optimized content quickly and affordably. It offers a wide range of templates for various content types, including articles, blogs, ads, social media posts, and more. Users can select a template, provide a detailed content description, and instruct the AI according to their requirements.

Cluc.io generates unique and plagiarism-free content that is versatile and ready to use. It also provides features like text extension, content shortening, rewriting with keywords, and generating catchy headlines. With Cluc.io, users can streamline their content creation process, save time, and achieve better results.
Cluc.io possible use cases:
Create blog posts for a website.
Generate social media posts for a marketing campaign including text and images.
Write product descriptions for an e-commerce site.
Optimize articles for SEO and write AI generated unique content for your blog.

5 0 ratings
Breakdown 👇
Cluc.io is not rated yet, be the first to rate it
Featured Tools 🌟
✉️ Newsletter
Stay up to date with AI news, updates, discounts and more!
🔥
Create your account, save tools & stay updated
Receive a weekly digest of our handpicked top tools.
Unsubscribe anytime