Chromox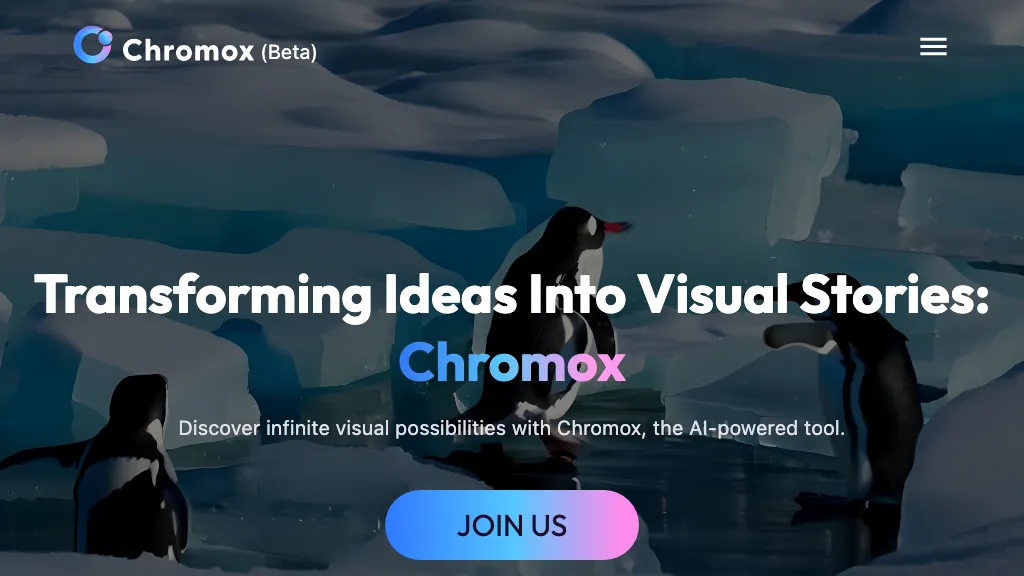 Visit Chromox's Site Save
Chromox is a cutting-edge AI video generator that simplifies and enhances the video creation process by transforming text into high-quality videos. It provides versatile modes for creativity, including public and private channels, fostering a collaborative community culture. Chromox offers a quality advantage by utilizing exclusive AI technology to accelerate the video creation process.

It also ensures a seamless experience on both PC and mobile devices, with support for vertical screen videos. Additionally, Chromox empowers users to explore diverse styles, such as science fiction, oil painting, realistic movie-style, and 2D game-style, opening up new creative possibilities. The tool's user-centric design features an intuitive and user-friendly product interface, making it accessible to a wide range of users.
Chromox possible use cases:
Designing futuristic space scenes starting with text prompts.
Creating artistic videos using AI in different styles and themes.
Generating high quality videos with text prompts for marketing, arts and social media.

Featured Tools 🌟
✉️ Newsletter
Stay up to date with AI news, updates, discounts and more!
🔥
Create your account, save tools & stay updated
Receive a weekly digest of our handpicked top tools.
Unsubscribe anytime