BuzzWorthy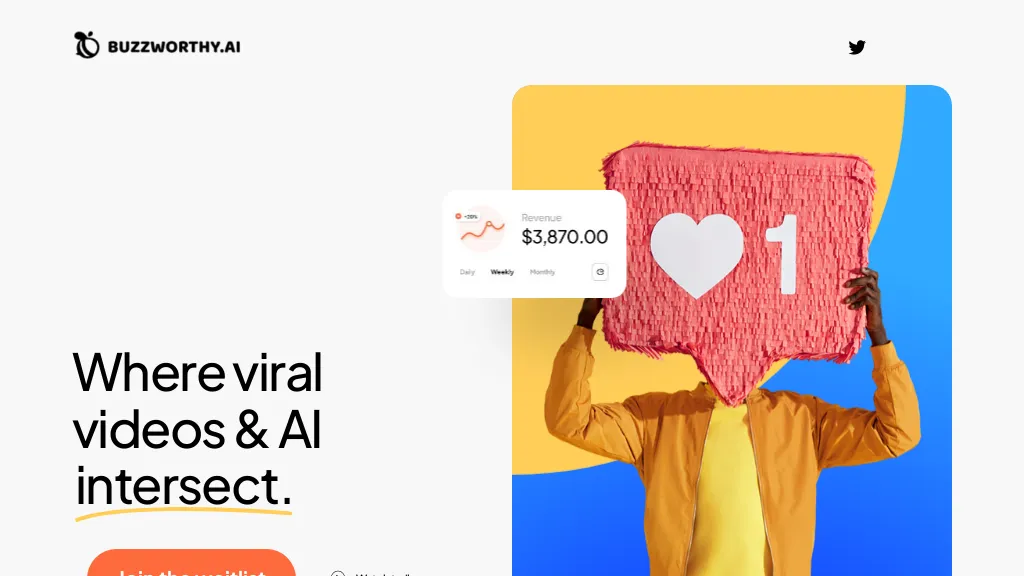 Buzzworthy.ai is an AI-powered tool designed to revolutionize your social media video scriptwriting workflow. With its advanced technology, creators can effortlessly transform their viewers into loyal customers. Buzzworthy.ai offers a fast-paced, highly actionable solution for crafting captivating video scripts that keep viewers hooked from beginning to end and go viral. By harnessing the power of AI-driven creativity and emulating trending topics, Buzzworthy.ai significantly increases conversion rates and delivers consistent value to engage the audience. Whether you are a coach, CEO, or content creator, Buzzworthy.ai is the tool you need to get your message across in a fresh and fun way.
BuzzWorthy possible use cases:
Create engaging social media scripts for videos, shorts and reels.
Increase conversion rates through scriptwriting .
Craft captivating scripts for videos that can go viral.

How do you rate BuzzWorthy?
🔥
Create your account, save tools & stay updated
Receive a weekly digest of our handpicked top tools.
Unsubscribe anytime