Botmake.io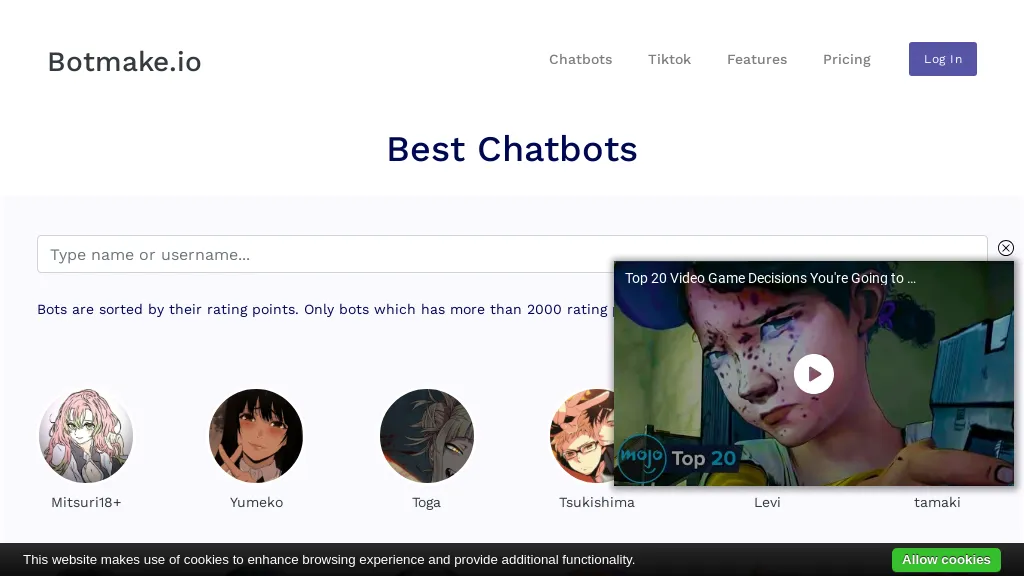 botmake.io is a chatbot tool that allows users to create and deploy AI character chatbots without NSFW filters.It features a rating system that lists the best chatbots based on their rating points, which are calculated daily.The tool supports over 2000 chatbots and provides a log for users to keep track of their bots.

The main use cases for botmake.io include creating and managing chatbots for various purposes such as customer support, lead generation, and automated messaging.The tool also offers integration with TikTok, allowing users to create chatbot videos.It also supports unrestricted and unfiltered conversations.
Botmake.io possible use cases:
Create customer support chatbots for your website.
Create virtual characters to chat with for fun and work.
Explore the future of AI relationships.

How do you rate Botmake.io?
1.4 8 ratings
Breakdown 👇
Featured Tools 🌟
✉️ Newsletter
Stay up to date with AI news, updates, discounts and more!
🔥
Create your account, save tools & stay updated
Receive a weekly digest of our handpicked top tools.
Unsubscribe anytime