ASK BOSCO®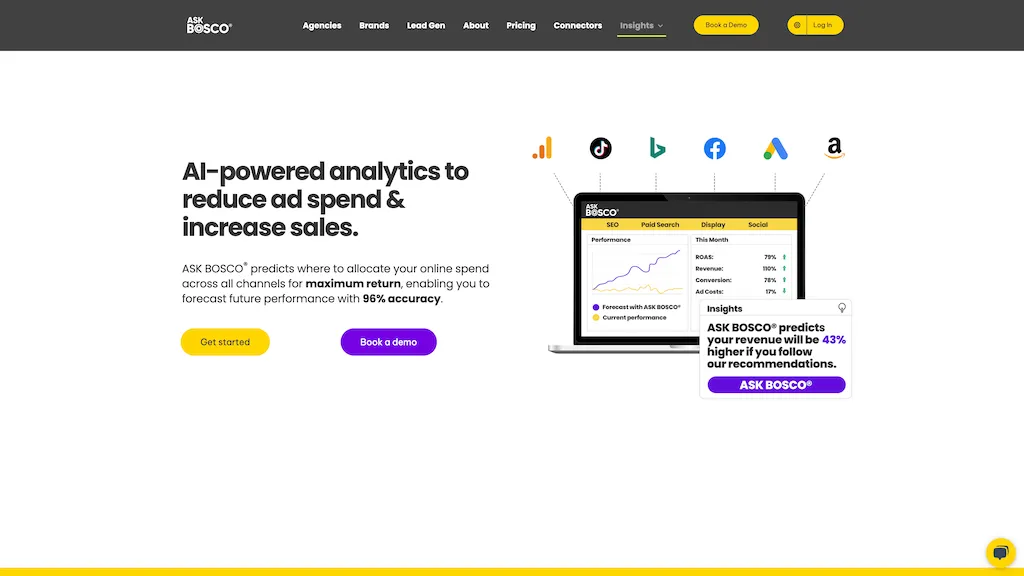 ASK BOSCO AI is a digital marketing intelligence platform that provides personalized reports and dashboards with market data and analytics.. Ask Bosco allows for predicting and allocating online spending across channels with a high level of accuracy to increase sales and reduce ad spend. The platform also features the Bosco Index, which ranks domains and measures their online footprint and effectiveness of investments in paid media channels. ASK BOSCO streamlines your marketing reports and offers unmatched forecasting giving marketers real-time visibility into performance across all campaigns and channels, saving valuable time and money.
ASK BOSCO® possible use cases:
Predicting and allocating online spending.
Optimizing digital marketing budgets.
Measuring online footprint and effectiveness of investments.

How do you rate ASK BOSCO®?
4.8 1 ratings
Breakdown 👇
🔥
Create your account, save tools & stay updated
Receive a weekly digest of our handpicked top tools.
Unsubscribe anytime