Blockode AI Photo Studio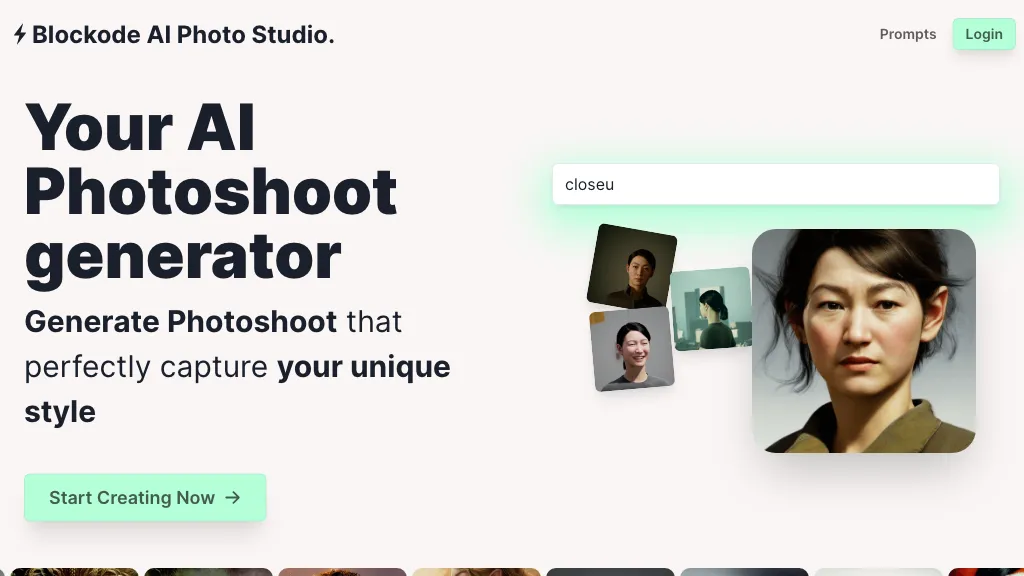 Visit Blockode AI Photo Studio's Site Save
What is Blockode AI Photo Studio? 5 0 ratings
The Blockod AI Photo Studio is an AI tool that allows users to generate a custom photoshoot. Users can upload selfies from different angles and the tool will build a base for the photoshoot. The tool prompts users to craft the perfect prompt for their unique style. It includes a custom AI model that is trained specifically for each user, and there are different pricing options available.
Blockode AI Photo Studio possible use cases:
Create unique social media content.
Generate professional headshots.
Design custom product photos.

How do you rate Blockode AI Photo Studio?
5 0 ratings
Breakdown 👇
Blockode AI Photo Studio is not rated yet, be the first to rate it
Featured Tools 🌟
✉️ Newsletter
Stay up to date with AI news, updates, discounts and more!
🔥
Create your account, save tools & stay updated
Receive a weekly digest of our handpicked top tools.
Unsubscribe anytime