Benchmark Email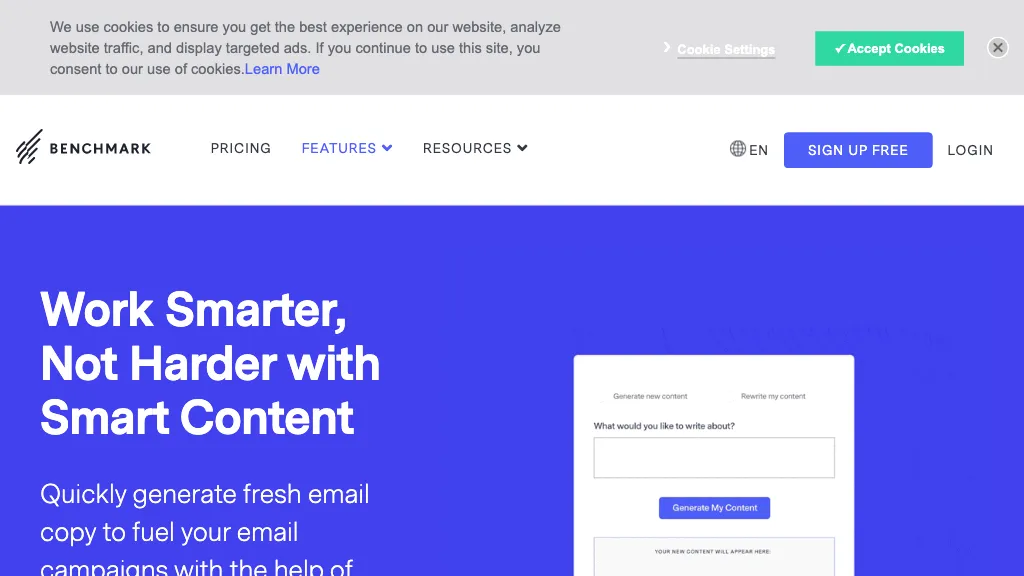 Visit Benchmark Email's Site Save
What is Benchmark Email? 0 0 ratings
The tool is called Smart Content and it uses AI to generate fresh email copy quickly and easily. It can generate new ideas to keep email copy fresh and allows users to repurpose existing content. It helps users overcome writer's block by suggesting ideas and removing the blank page hurdle. It also allows for A/B testing and generating hyper-personalized content to engage with audiences. The tool offers a free sign-up option.
Benchmark Email possible use cases:
Overcoming writer's block.
Generating hyper-personalized content.
A/B testing email campaigns.

How do you rate Benchmark Email?
0 0 ratings
Breakdown 👇
Benchmark Email is not rated yet, be the first to rate it
Featured Tools 🌟
✉️ Newsletter
Stay up to date with AI news, updates, discounts and more!
🔥
Create your account, save tools & stay updated
Receive a weekly digest of our handpicked top tools.
Unsubscribe anytime