Avatarly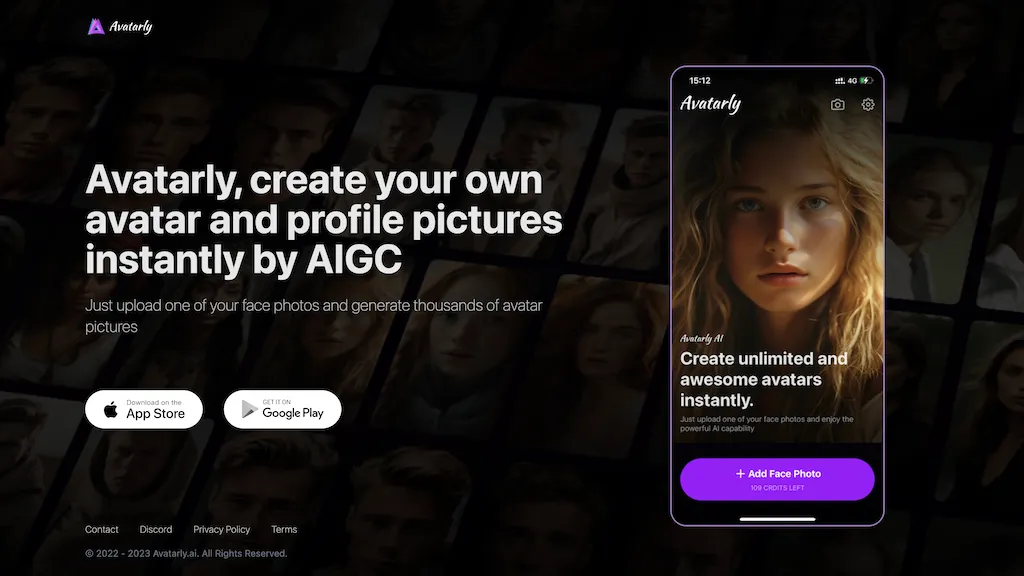 Avatarly is a user-friendly avatar maker app available on iOS. It allows you to create stunning avatars using the power of artificial intelligence. Whether you want to turn a regular selfie into a cool avatar or simply explore your creativity, Avatarly has you covered.

This avatar creation tool offers a wide range of styles, poses, and expressions, ensuring that your avatars are as unique as you are. Using Avatarly is a breeze. You start by uploading a photo with a single face, select the gender you prefer, and let the magic begin. In just moments, Avatarly's AI will generate a collection of 12 distinct avatars. These avatars can have different expressions, poses, actions, and even stylish outfits, making them perfect for any occasion.

What sets Avatarly apart are the stunning effects it offers. With this tool, you can transform yourself into a superhero, a futuristic cyberpunk character, an astronaut, or even a Hollywood star. The possibilities are endless, and the results are nothing short of amazing. Whether you're looking for a fun profile picture or a creative way to express yourself, Avatarly is the tool that can make it happen.
Avatarly possible use cases:
Quickly generate personalized avatars for profile pictures or social media..
Explore creative self-expression by transforming into various characters and styles..
Enhance virtual identities and gaming personas with unique avatars..

How do you rate Avatarly?
5 0 ratings
Breakdown 👇
Avatarly is not rated yet, be the first to rate it
🔥
Create your account, save tools & stay updated
Receive a weekly digest of our handpicked top tools.
Unsubscribe anytime