App Ai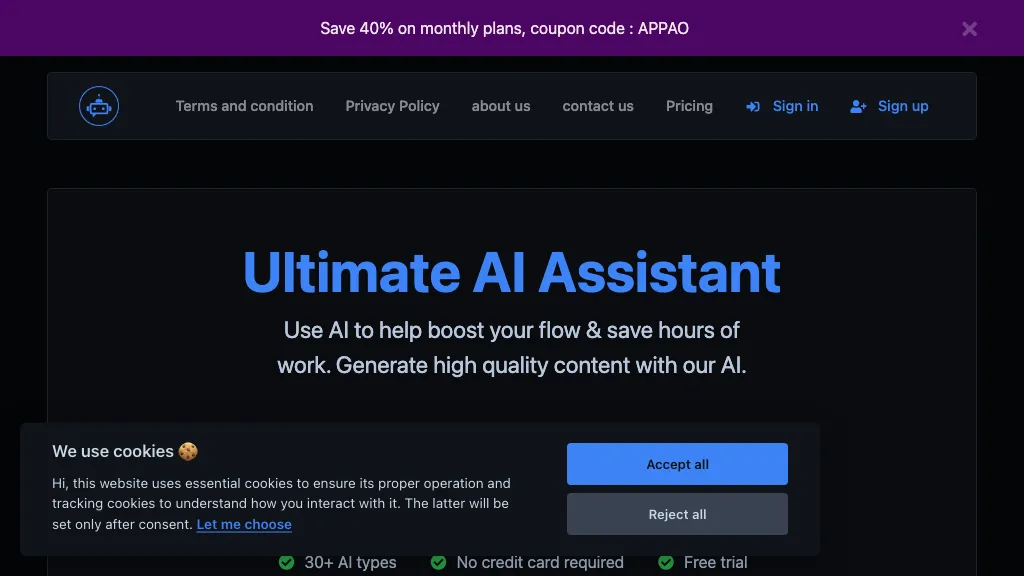 Visit App Ai's Site Save
The ultimate ai assistant by App AI is a tool that offers a wide range of AI-generated content services. Users can select from a variety of AI text and image generation tools to generate high-quality content quickly and efficiently. The tool provides features like python, PHP and SQL code generation, text summarization, text rewriting, and blog article ideas, among others.
App Ai possible use cases:
Quickly generate high-quality content.
Generate python, PHP, and SQL code.
Get blog article ideas and text summarization.

Featured Tools 🌟
✉️ Newsletter
Stay up to date with AI news, updates, discounts and more!
🔥
Create your account, save tools & stay updated
Receive a weekly digest of our handpicked top tools.
Unsubscribe anytime