Analisa.io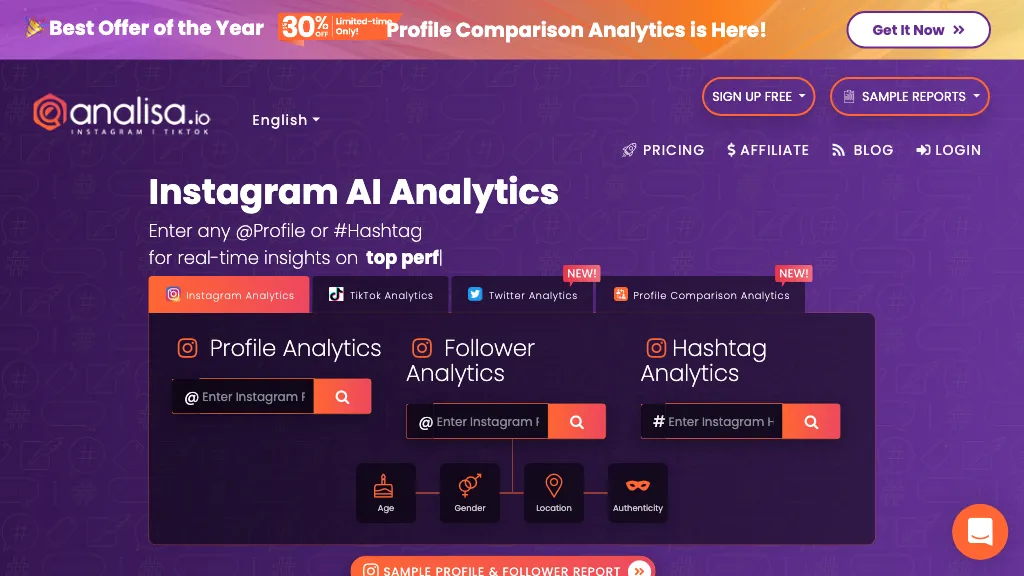 Analisa.io is an AI-powered tool that provides Instagram and TikTok analytics for businesses of all sizes. The tool offers basic analytics for free, with flexible subscription plans available for advanced features such as campaign reports, audience demographics, and follow authenticity audits. Users include DTC brands, small-to-medium businesses, marketing agencies, e-commerce companies, and social media companies across various industries. The tool is not affiliated with Instagram or TikTok and utilizes proprietary technology and algorithms.
Analisa.io possible use cases:
Track social media performance and engagement.
Analyze audience demographics and behavior.
Audit follow authenticity and detect fake followers.

How do you rate Analisa.io?
4.8 1 ratings
Breakdown 👇
🔥
Create your account, save tools & stay updated
Receive a weekly digest of our handpicked top tools.
Unsubscribe anytime