Accio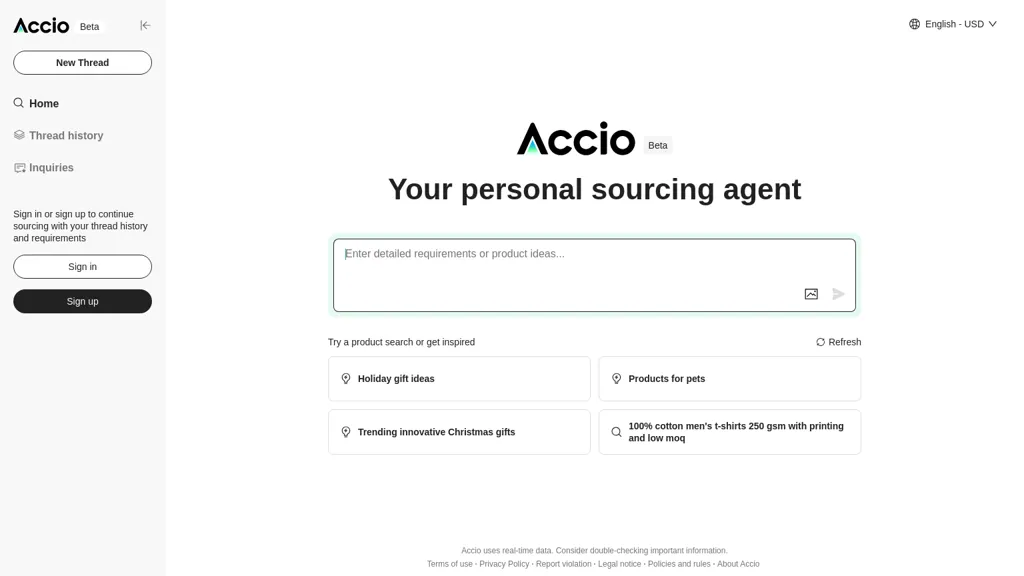 Visit Accio's Site Save
The tool, called Accio, generates a summary of a resume based on job role requirements. Users can upload their resume and role details to get a quick assessment. Accio can be helpful in streamlining the hiring process, avoiding endless email threads or tracking applications through its AI-powered forever-free Applicant Tracking System. Albus, its AI assistant, can also assist in drafting job descriptions, writing rejection letters, and creating a hiring process via Slack or Microsoft Teams.
Accio possible use cases:
Streamlining hiring process.
Assessing resumes quickly.
Assisting in drafting job descriptions.

5 0 ratings
Breakdown 👇
Accio is not rated yet, be the first to rate it
🔥
Create your account, save tools & stay updated
Receive a weekly digest of our handpicked top tools.
Unsubscribe anytime